First, I didn't know if asking in this category or APIs and SDKs because the question involves both categories, but here it goes.
I'm trying to modify the Flight Search Sample by removing the GetSourceAirports WebHook and FormatSourceRes Script dialogs.

Or, at least, the GetSourceAirports WebHook
The idea is that once the user enters the desired Source Name, the on_bot_message is triggered and the BotKit SDK insert a template response as explained here
How to use BotKit SDK Message Formatting with Templates?
But, I must be missing something, the DebugLog console shows that it is Transitioning from SourceName to Source. but it ends with Standard question 'Discarding the task since we did not find any options for a list or lookup.' identified
Take a look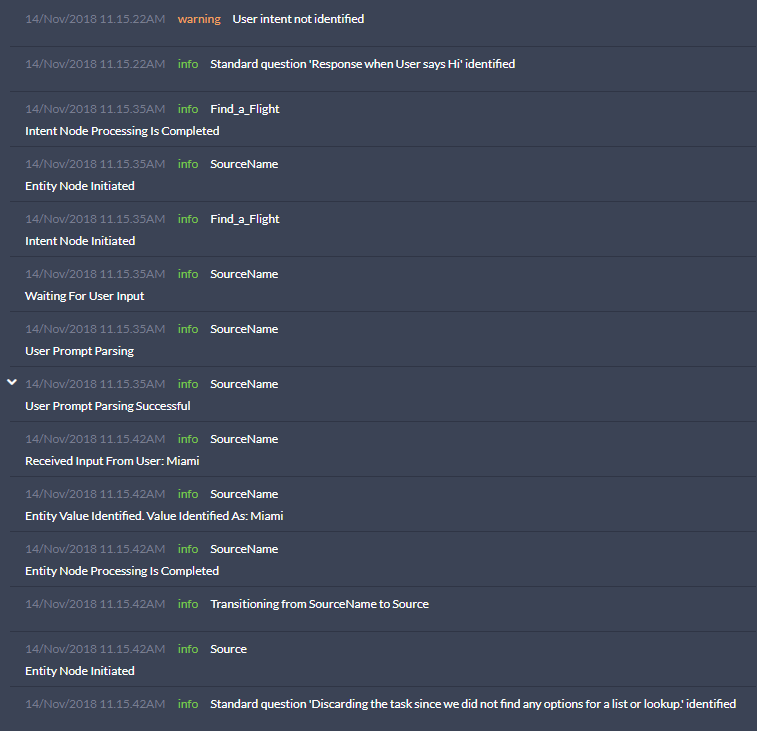 The on_user_message is called, but the on_bot_message is never reached and is where I'm trying to return message template from the BotKit SDK.
I'll really appreciate any help here, and if more info is needed I'll be happy to provide it.