Adding custom data at botInfo inside index.html of webSDK allows developers to pass additional information of the user accessing the channel.
The details like phone number, address or even the access token if in case the webSDK is hosted on the site which needs authorization are examples of data which can be passed inside the customData .

customData can be accessed from lastMessage under the BotUserSession of the context object.
This data will be specific to the user using webSDK and will last for his user session.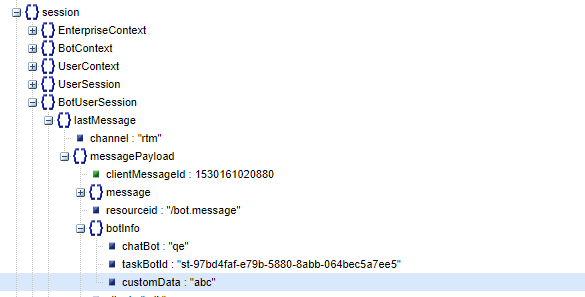 More details on configuring web & mobile SDK has been documented at:
https://developer.kore.ai/docs/bots/kore-web-sdk/kore-ai-web-sdk-tutorial/