Hi @Subrahmanyam ,
I have created JWT service in my local following the steps provided in documentation.
My jwt service is up and running. It is also creating the token to be used for connection with Bot.
My web application is also integrated with bot. Followed steps for web sdk integration.
My sts call is successful as shown:
http://localhost:3000/api/v1/users/sts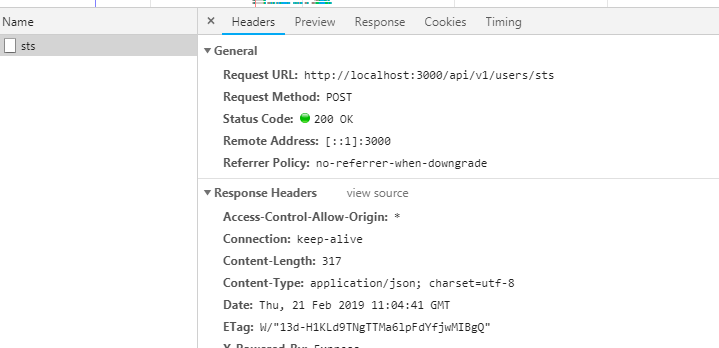 But call for jwtGrant is failing as shown:
API called - https://<>/api/oAuth/token/jwtgrant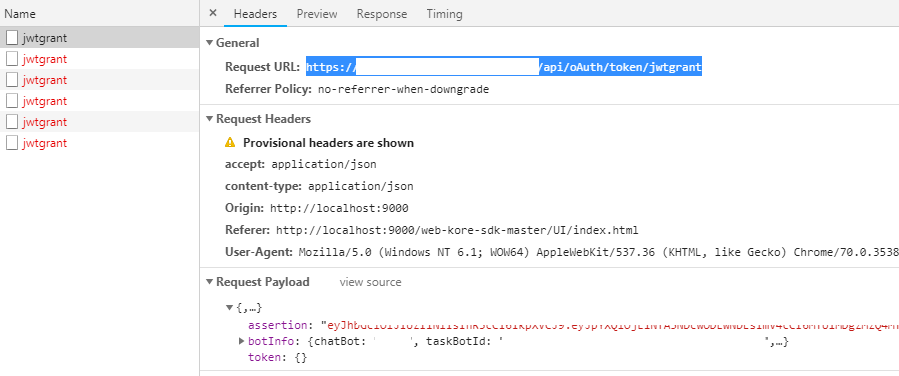 Why this api is called and how it affects bot connection.
Do you have any idea about why is this failing?
Thanks,
Neha Sheikh