Hello,
I am trying to transfer the chat from kore.ai webchat to servicenow live agent using botkit. I created the servicenow queues and rest api and updated the config file in botkit. And it was asking to create the snowConfig file but I can't see the file in the botkit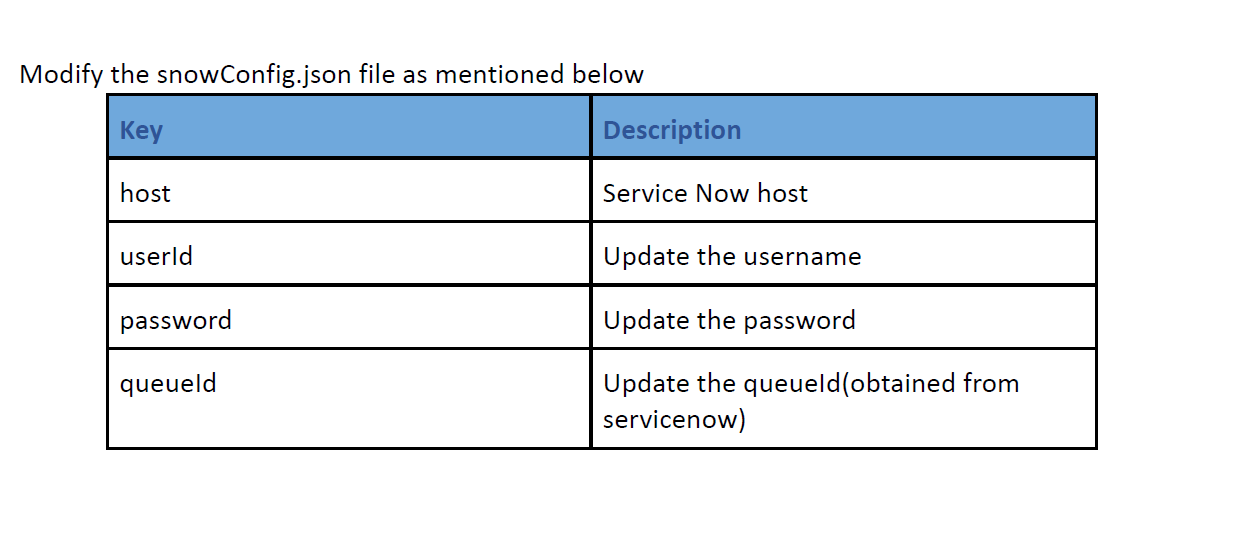 I imported the bot from the store as below and followed the instructions given to setup but still not going well. As the botkit has the liveagent.api and liveagent.js file but not for the servicenow?
where can I find the snowconfig fil as for the instructions?
is there a way I can transfer the chat to live agent without botkit?
if so if I was botkit, how should it be done? is there any code example to integrate?
Do you have steps to integrate chat to servicenow live agent? Please share and help.