Here's a quick tips for those of you want to share your Kore-interacted MS Teams bot to somebody else.
Basically, you can follow the below instructions to make your Azure bot works on MS Teams and that bot communicates to Kore platform.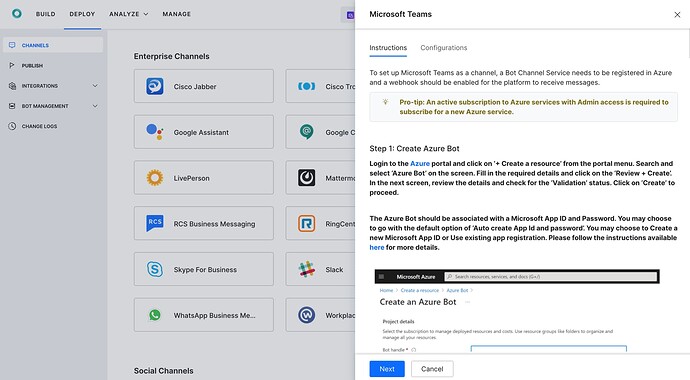 Assuming you are successfully launching a bot on MS Teams. Now, here's the way to create a link to share the bot to somebody else who use their MS Teams.
Go to Azure portal and login.

Navigate to your Azure bot and click Channel. Then you will see a link with "Open in Teams. " You can copy the link address and let others know.

That's it.
Other available option for sharing is creating MS Teams app by App Studio or something equivalent and share the app by exporting it to Zip file or submitting to its App Store ( You may publish it within company-wide or global). I used to do with the zip file option…
If you know better ways to do it, I would encourage you to share wiht this community!