Hi Team,
I am calling Well Fargo Open Banking APIs in Service node. I am able to call the Get Token API but not able to call the Get Account Balance. One thing I have observed in postman, API returns 200 with Balances Read instead of 200 OK.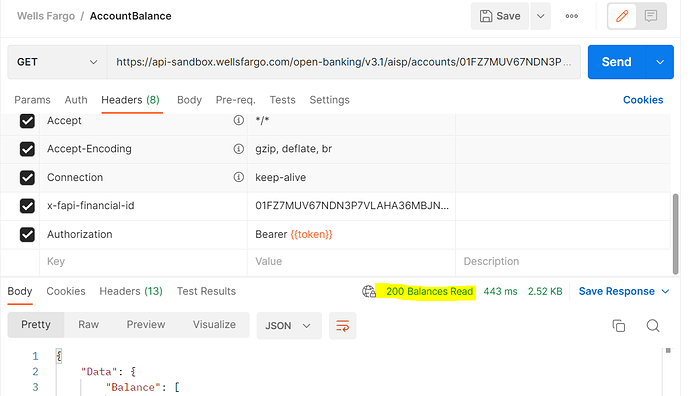 Is that causing the issue as Service Node giving me 406 Not Acceptable issue?

Kindly give some pointer to call this API?