Hello Everyone,
I added LivePerson Channel and entered required details in the configuration tab.
I created an account in LivePerson LiveEngage.
Entered all the required information as needed. when I clicked on test it is asking me to contact LivePerson administrator as the bot administrator has to approve this.
Attaching the snapshots for your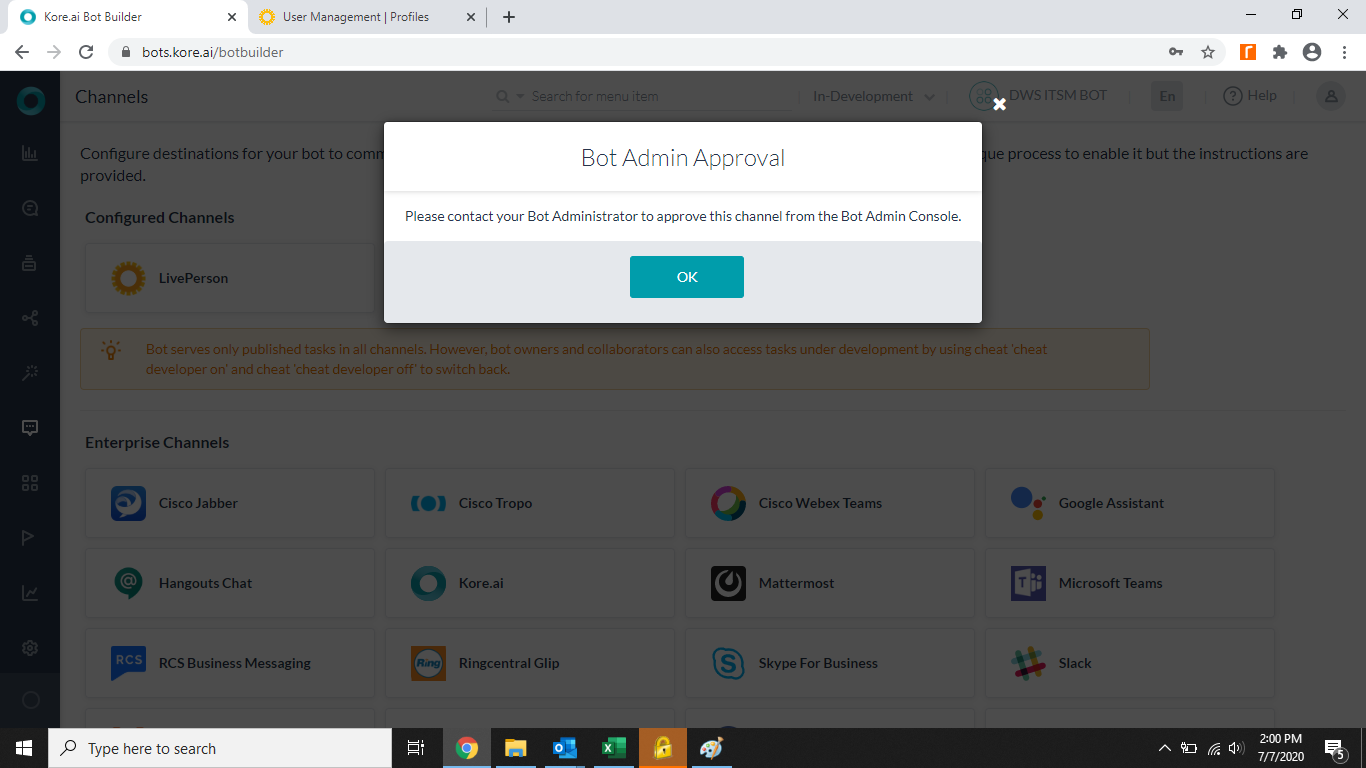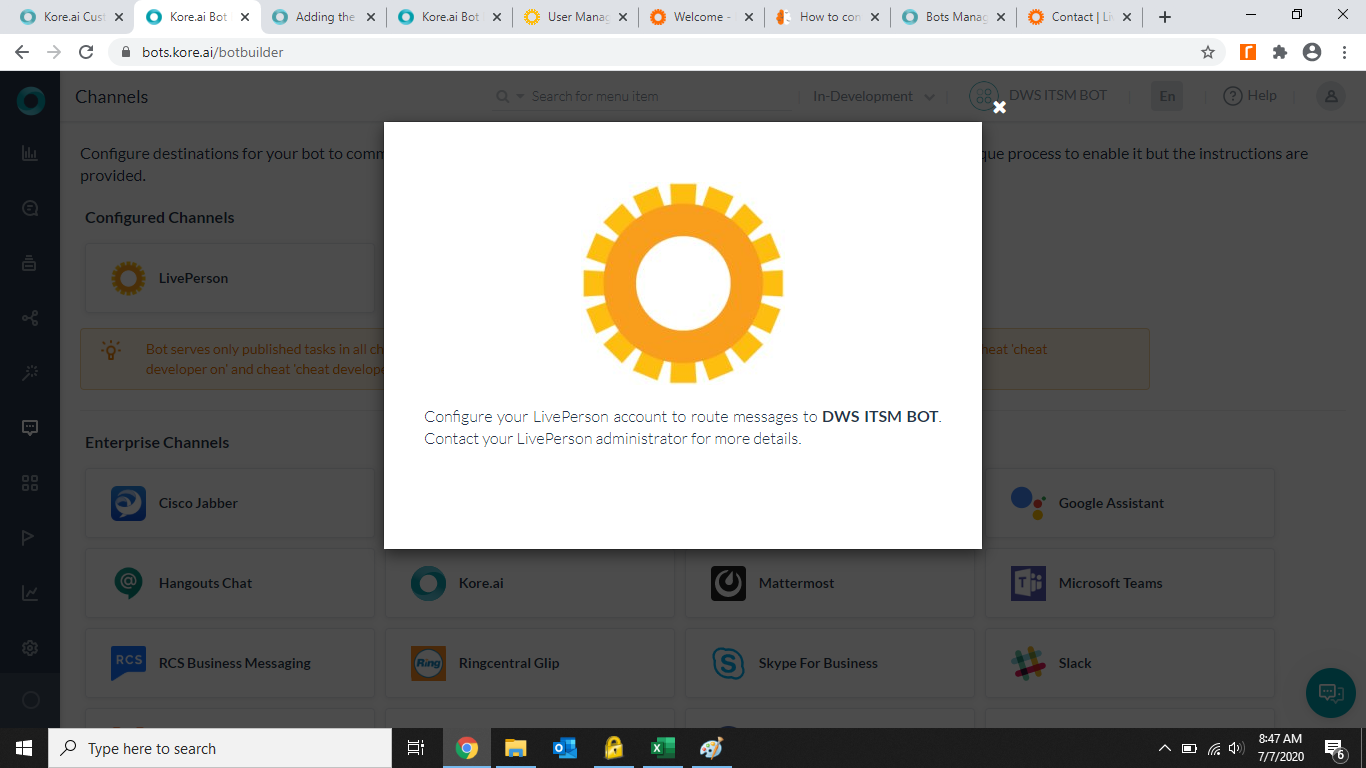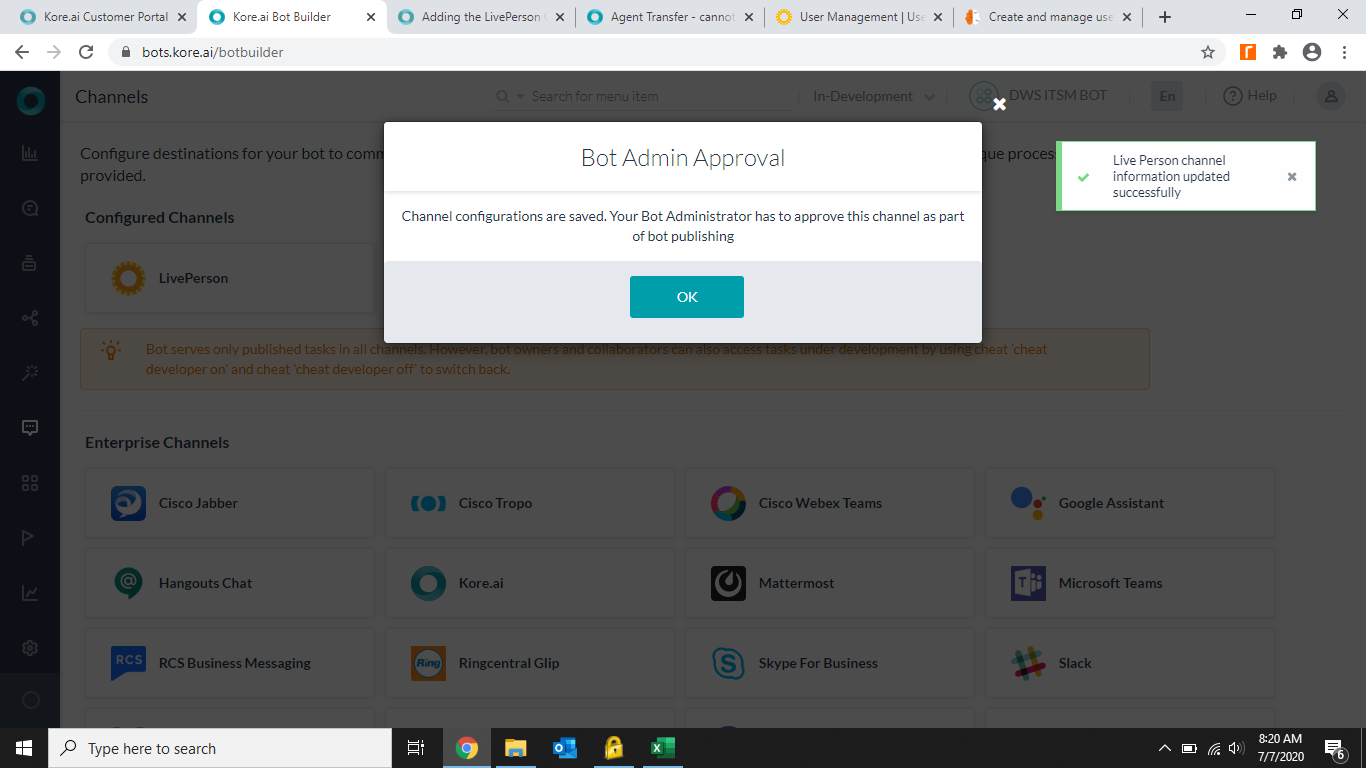 reference.
Could you please help here?