Hello,
I am trying to set-up my chatbot to integrate with the IVR Channel capabilities. So far I have the IVR setup. My settings are below: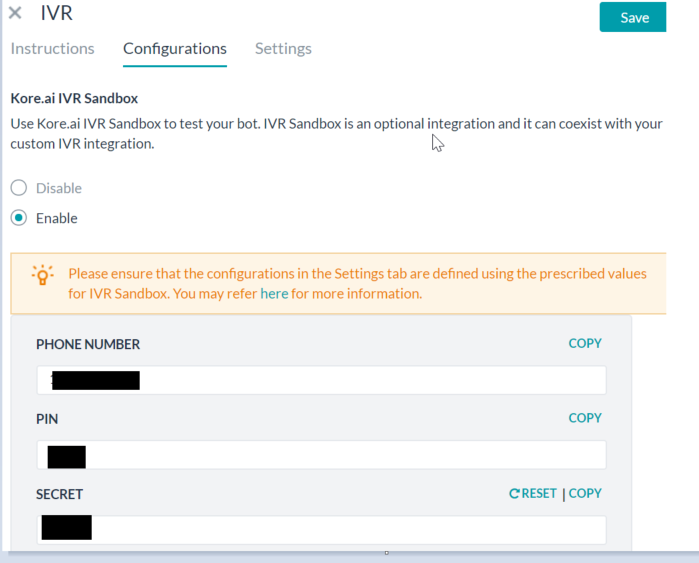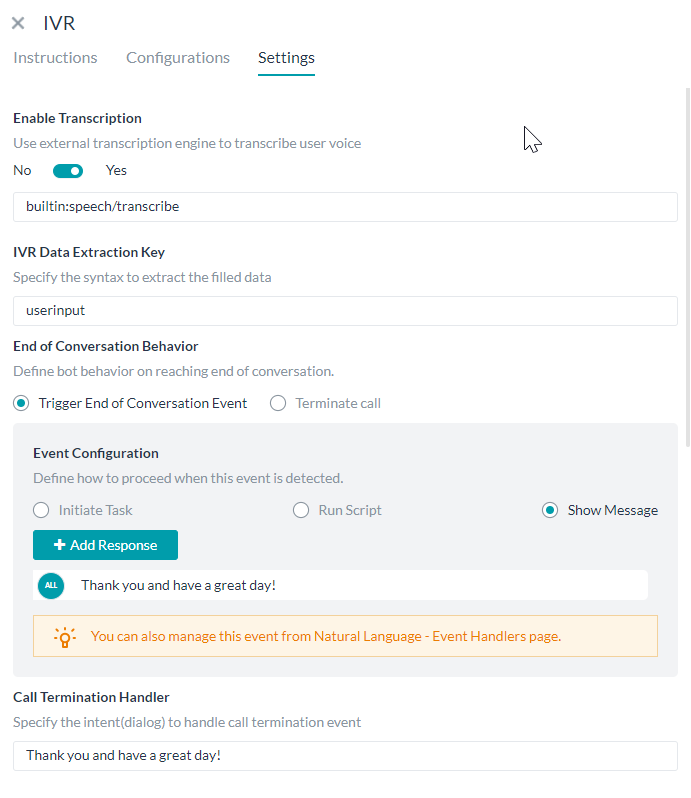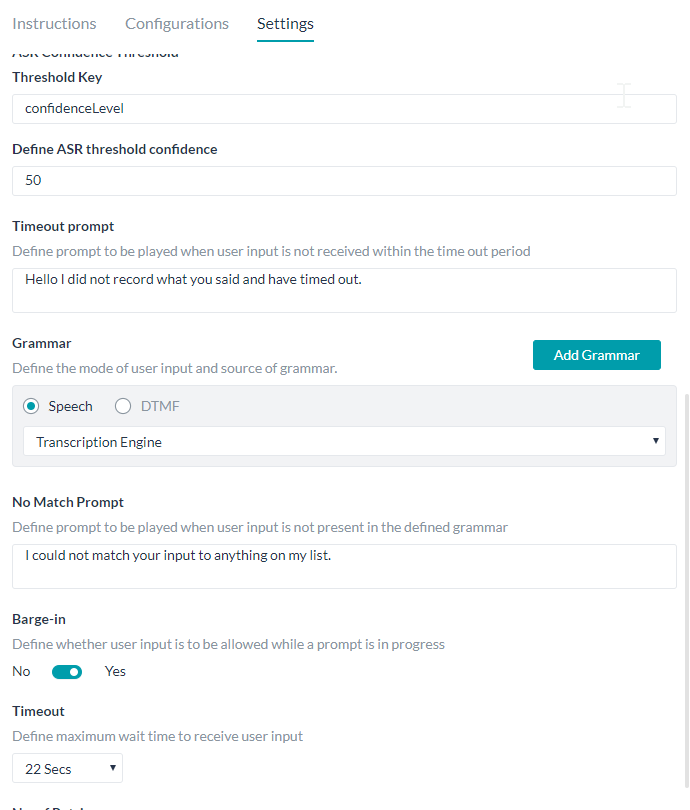 I followed the set-up on this webpage:
https://developer.kore.ai/docs/bots/advanced-topics/ivr-integration/ivr-integration/
When I call the IVR number, I am able to get my IVR welcome message. After that nothing I say is being acknowledged. This is a big issue. Any thoughts on what the issue is? Is there a specific setting I need to call to get the IVR to acknowledge my input?
I am working with a colleague who previously had his IVR settings and calls working. When he demoed his ChatBot with IVR enabled today, he encountered the same issue. His IVR was previously working. Is anyone else dealing with this issue? Any thoughts on the solution?
Happy to be called out that I'm missing a specific setting or something.