I am getting 3 issues when i am trying to integrate bot with webapp.
A cookie associated with a cross site issue sometimes i comes, & sometime it doesn't come. How to resolve it permanently?
Uncaught TypeError: Cannot read property 'classList' of undefined. This error is coming in the code provided by kore.ai github. How can i resolve that?
In last input i have provided email id in entity. Bot default language is set as Italian. It should not show this select language here. How can i eliminate this language selection from here?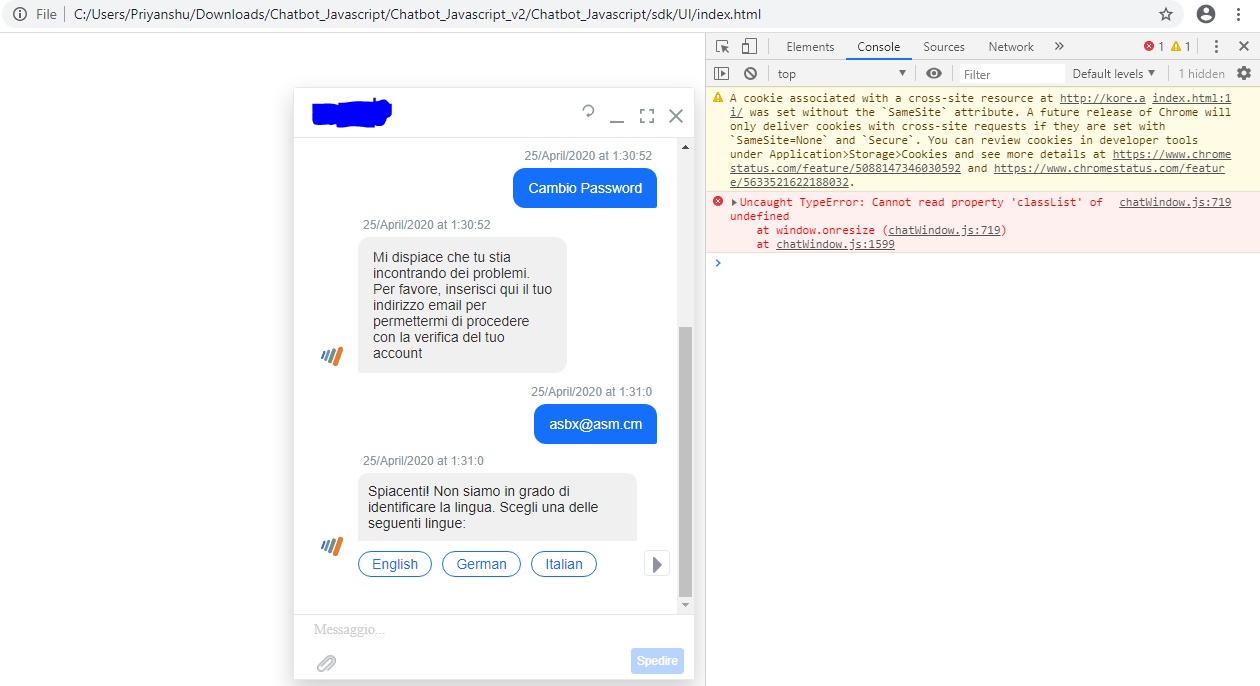 Please help me to solve these issues
Thanks in advance!
Priyanshu Shukla