Hi Team,
We are trying to achieve a notification functionality using alert task. We have a work flow to create an incident in service now, we want to notify user when ever there is a status change in the incident in service now. We have configured service node to trigger the alert task from main work flow. I am copying the image here.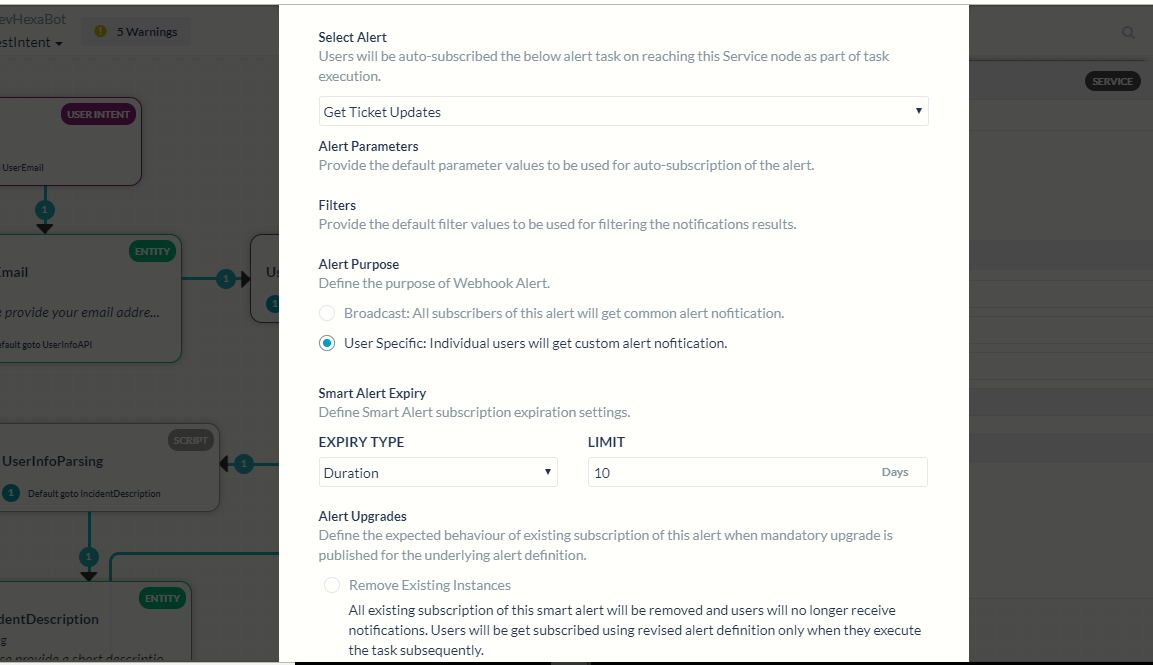 We have configured the alert task to poll a rest web service for every 5 minutes and configured a simple response back to end user. But we are not receiving any response back to user chat even after 10 minutes. Not sure what is going wrong. Do we need to explicitly pass any session data in alerts task. Static API URL is working fine while testing in the alert console. I am copying the images of alert configuration.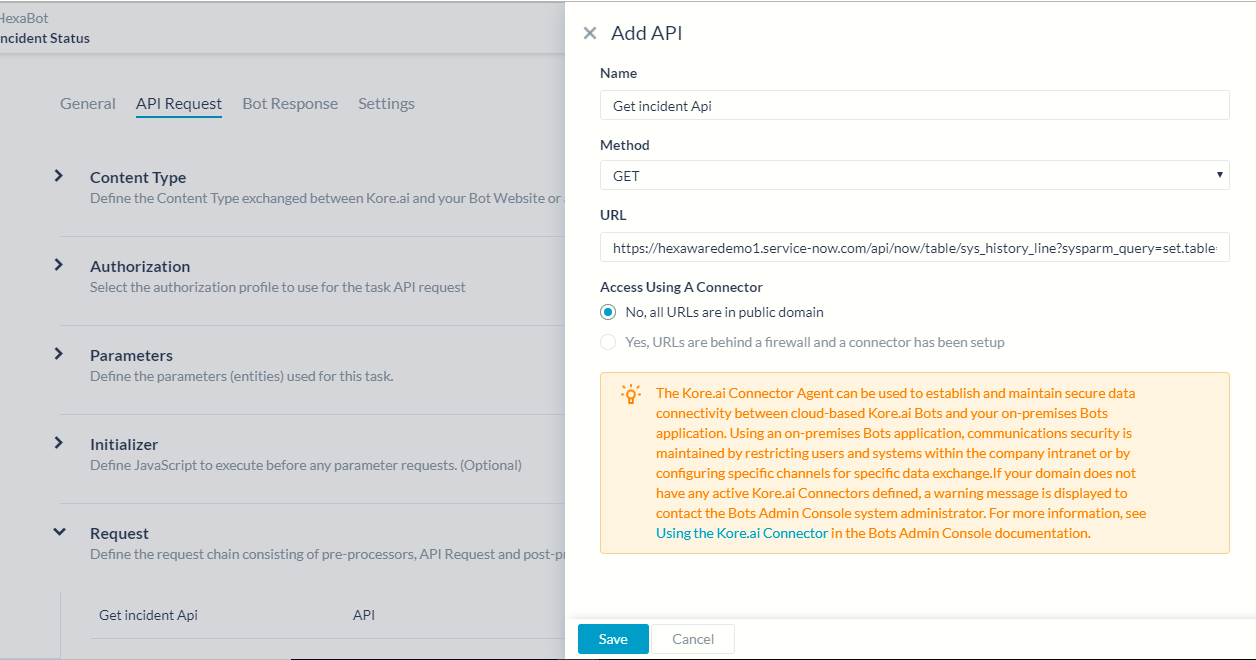 We are not receiving any notification messages to the user not sure either alert task is running as per the scheduled 5 minutes or not.
Thanks