Hi,
Greetings for the day…!!!
I am new to Kore.ai, Currently trying to develop a sample application.
Requirement: I am planning to retrieve data from the data table in Dialog Task. From data table, I have a Employee ID , Employee id needs to be verified with the User Input.
Things I did:
I have added data table, table view and App.
FYI,
Data Table:

Table View: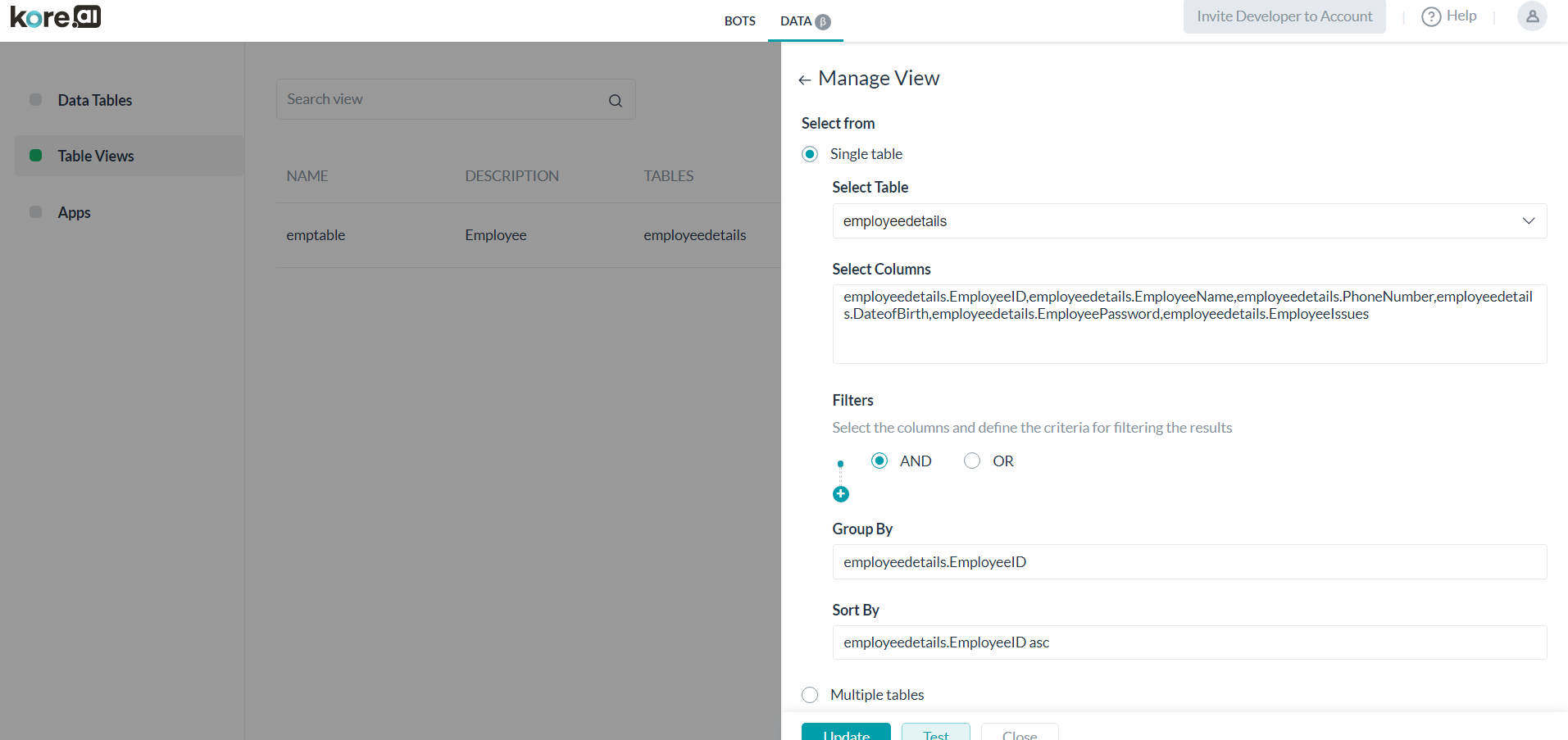 Apps:


Dialog Task: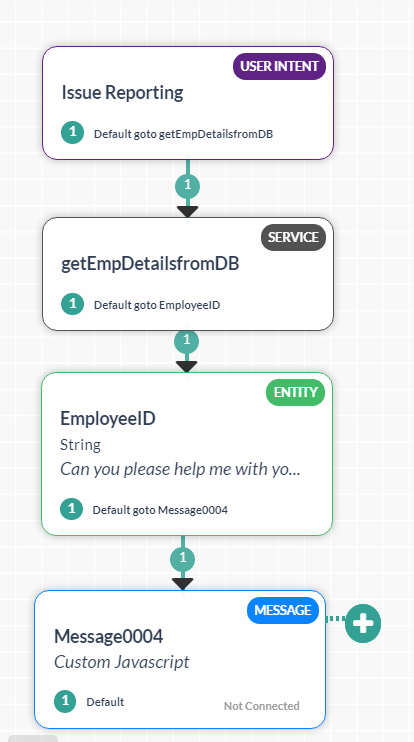 Here in Dialog Task at Service node I am unable to get the data firstly.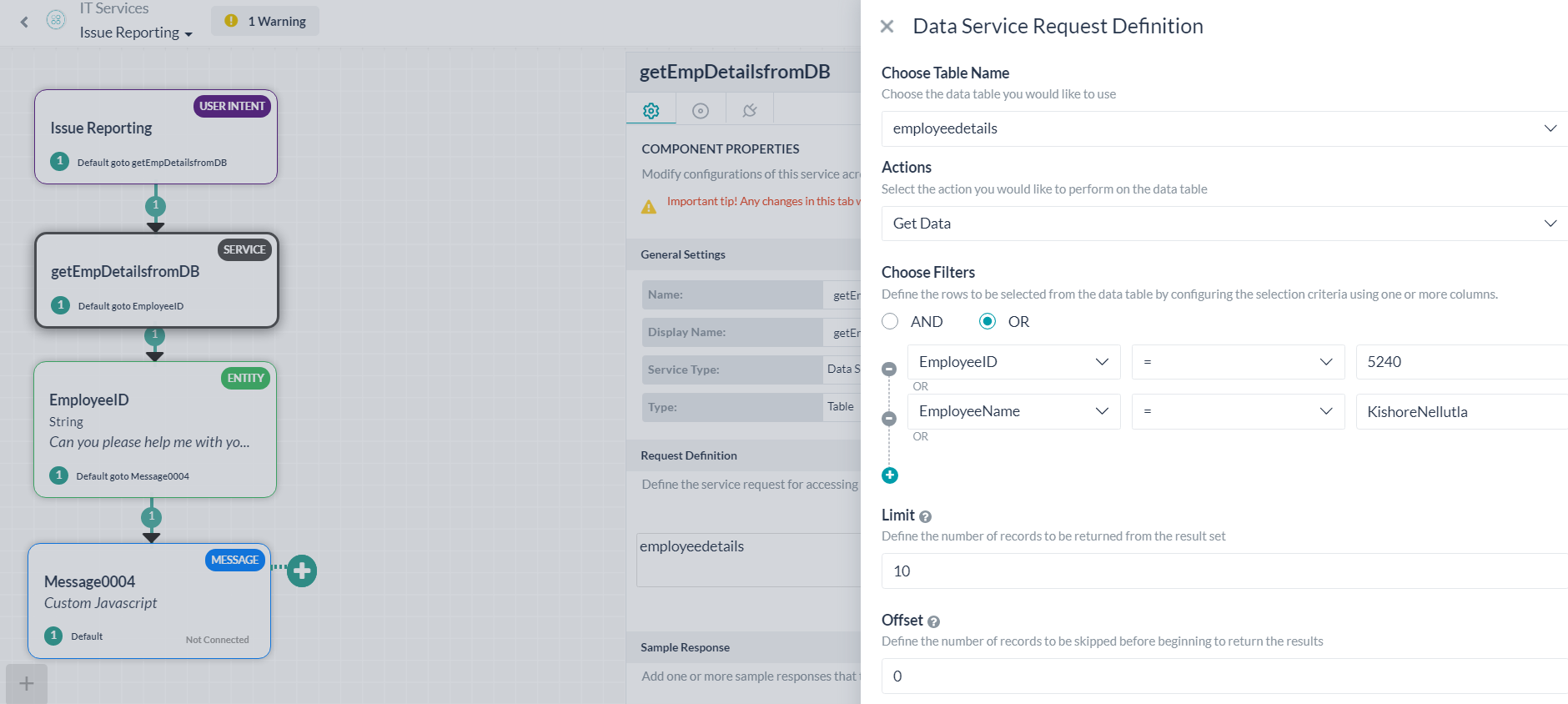 Is this correct I am doing or can you please suggest how to work with the Data tables.
Thanks.