Hi
I have created a user intent node which collects the dob of the user when they provides a response.
So i have created some training samples in the user intent node like this,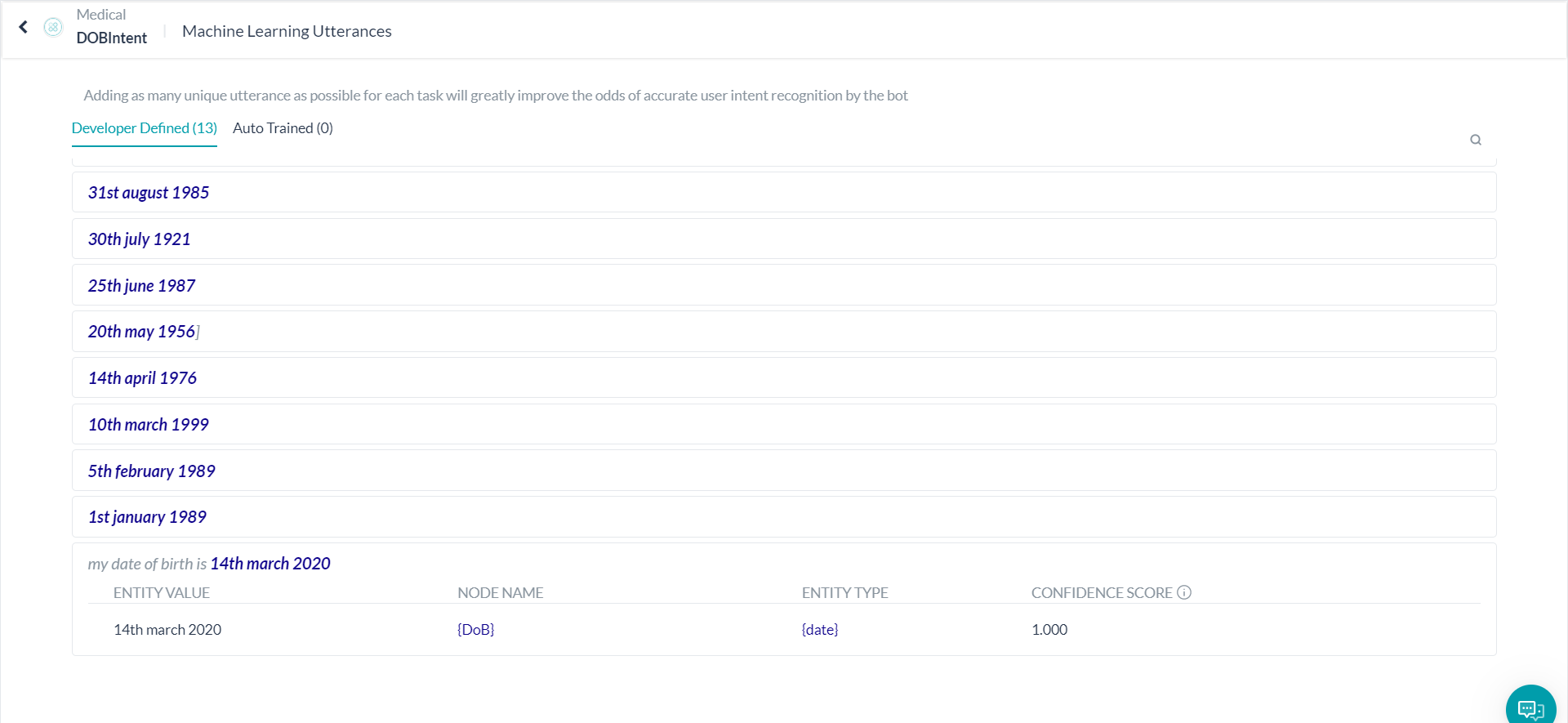 Now I test the chat bot with the utterance : my date of birth is 14th march 2020.
now I need to connect a message node followed by a service node and send the date of birth value only i.e (14th march 2020) which is extracted by the Named Entity Recognition ML model and not the whole text that user has uttered.
But I am now sure how to extract that variable.
Please let me know how to resolve the issue.
Added some samples for clarification.