I already enabled twilio SMS channel but I can't make the chatbot connection with twilio
Hi @josefina,
Apologies for the delay in response.
Please send us the screenshots of the channel configuration so that we can help you further.
Regards,
Yoga Ramya
Kore AI settings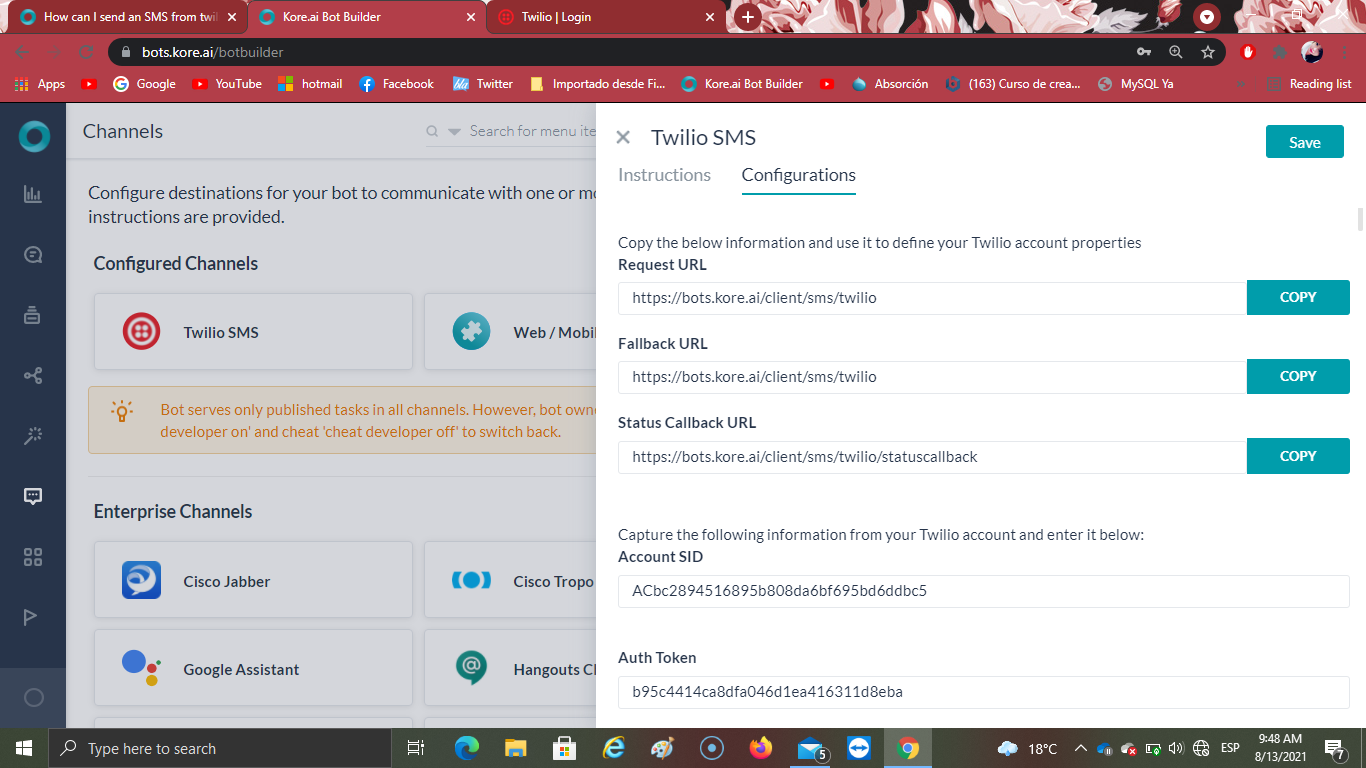 Twilio settings,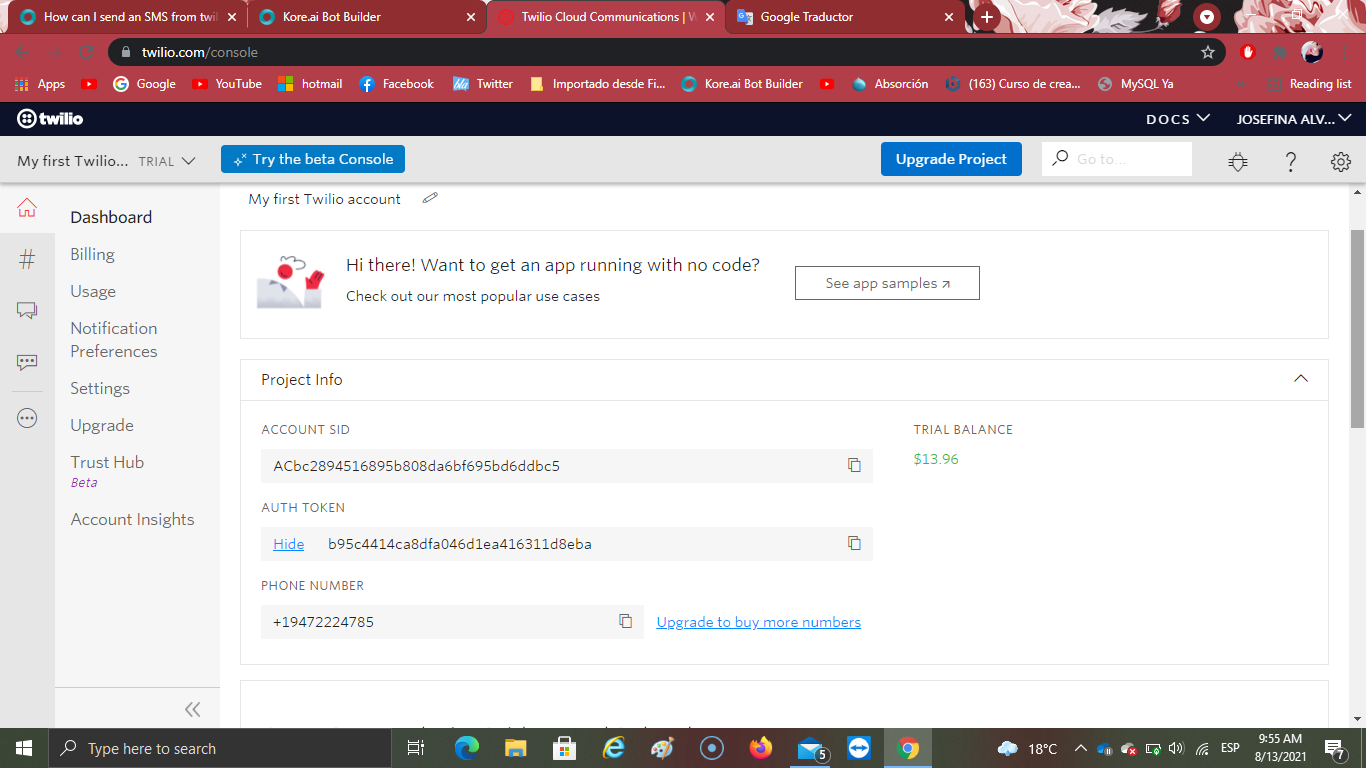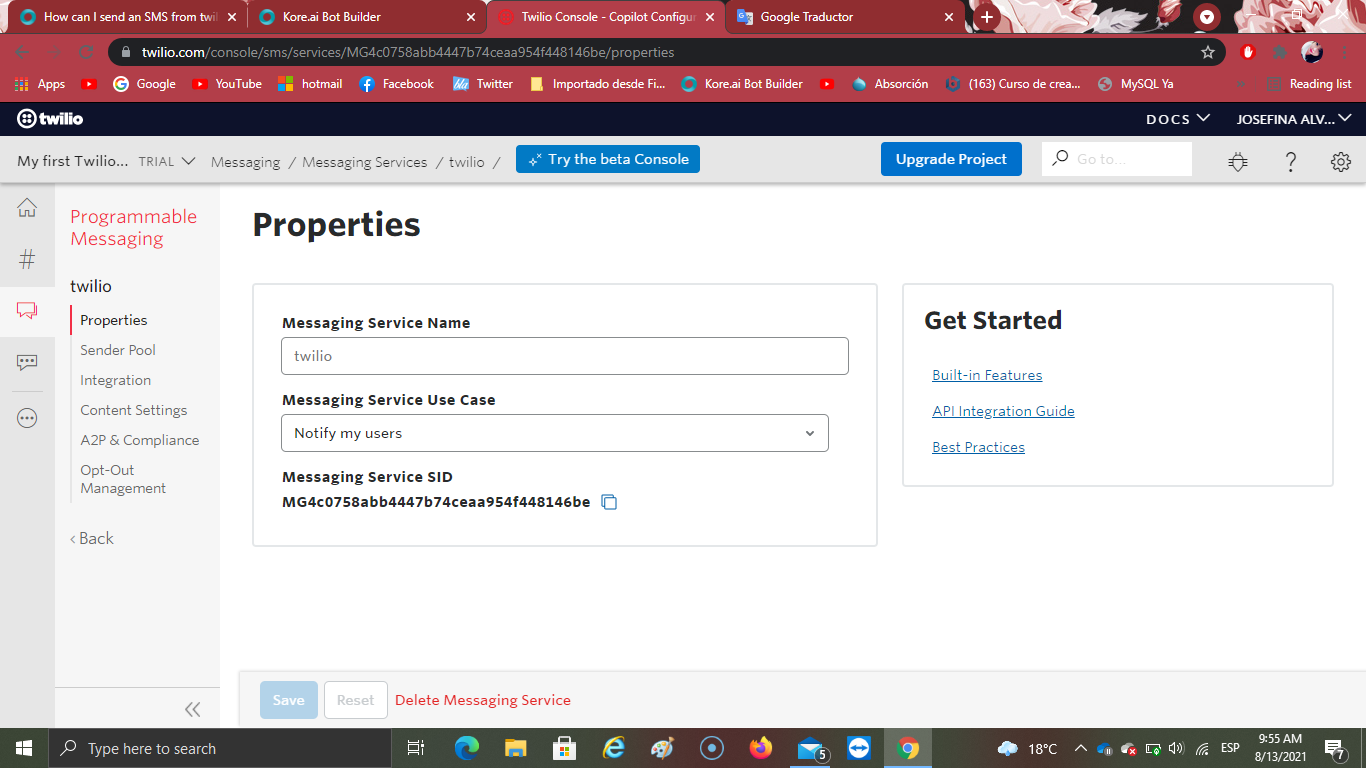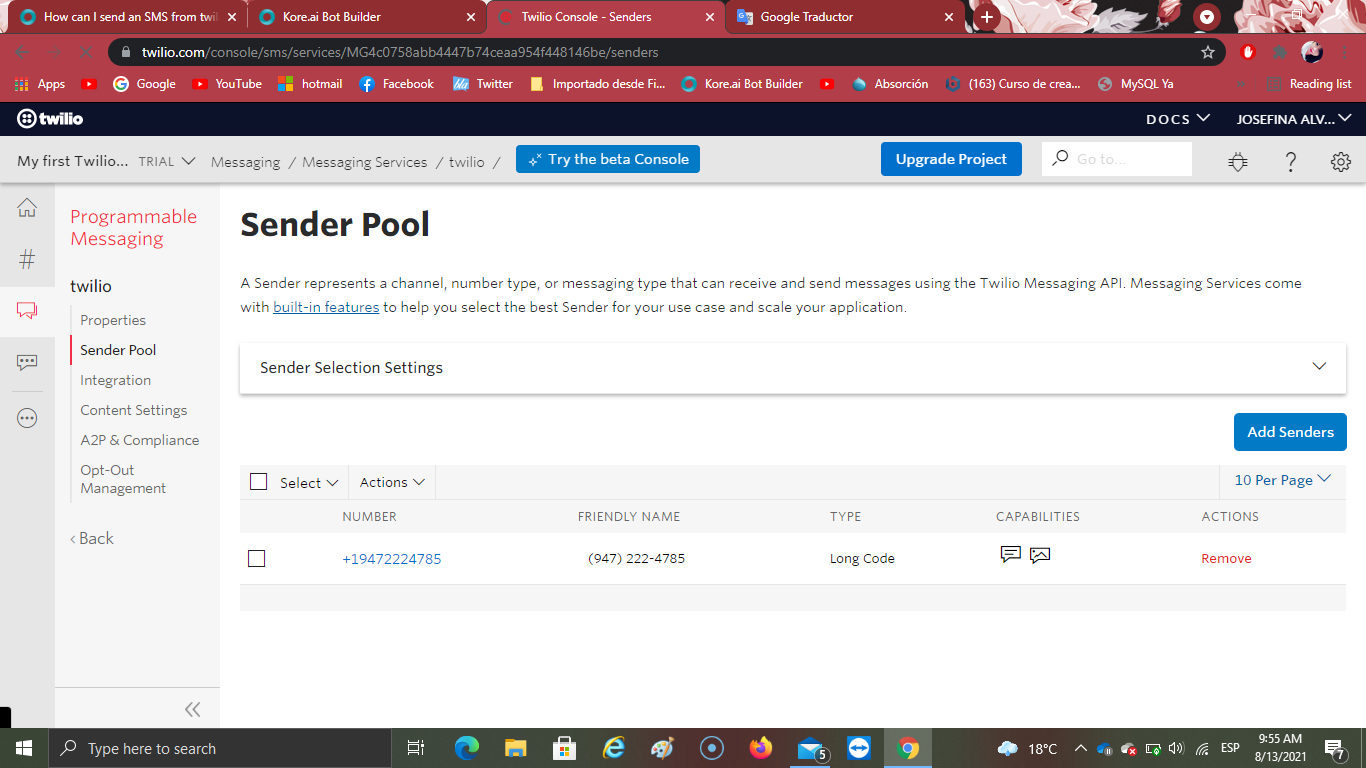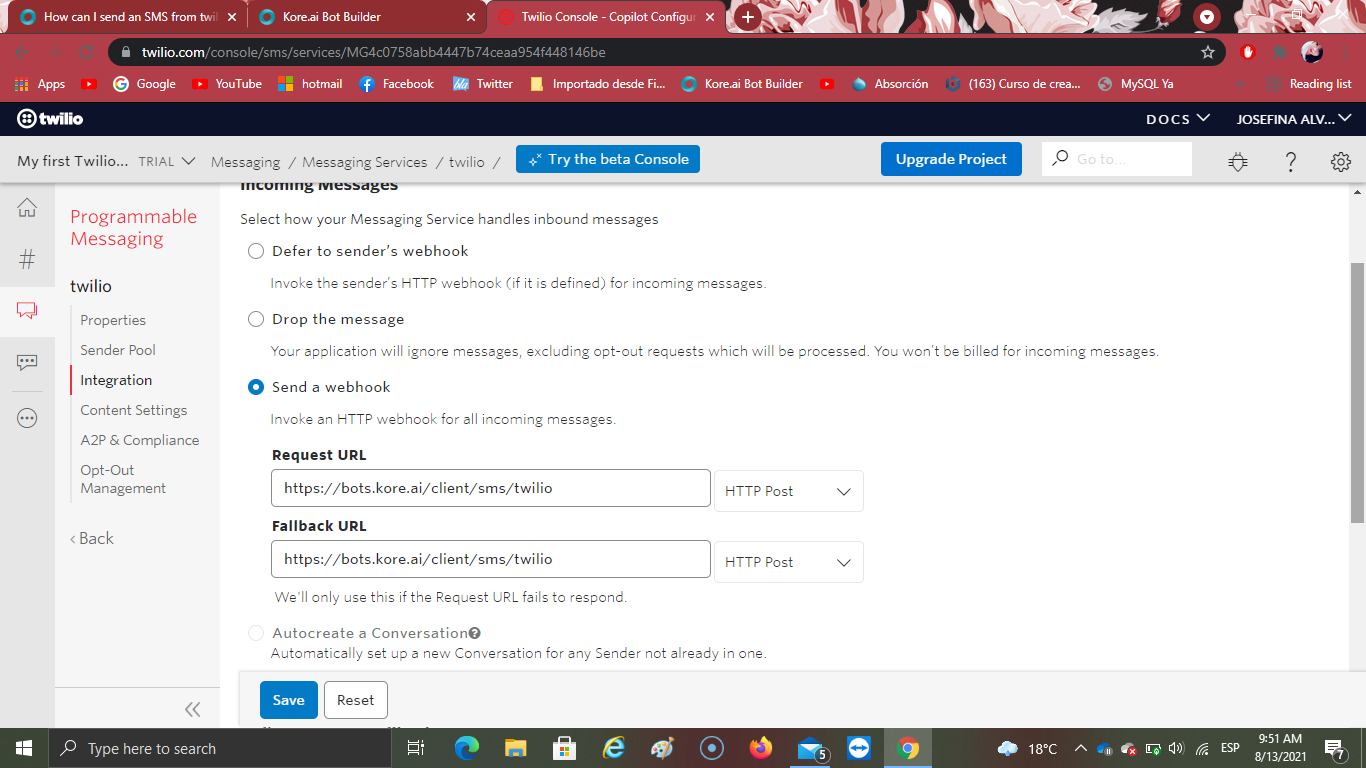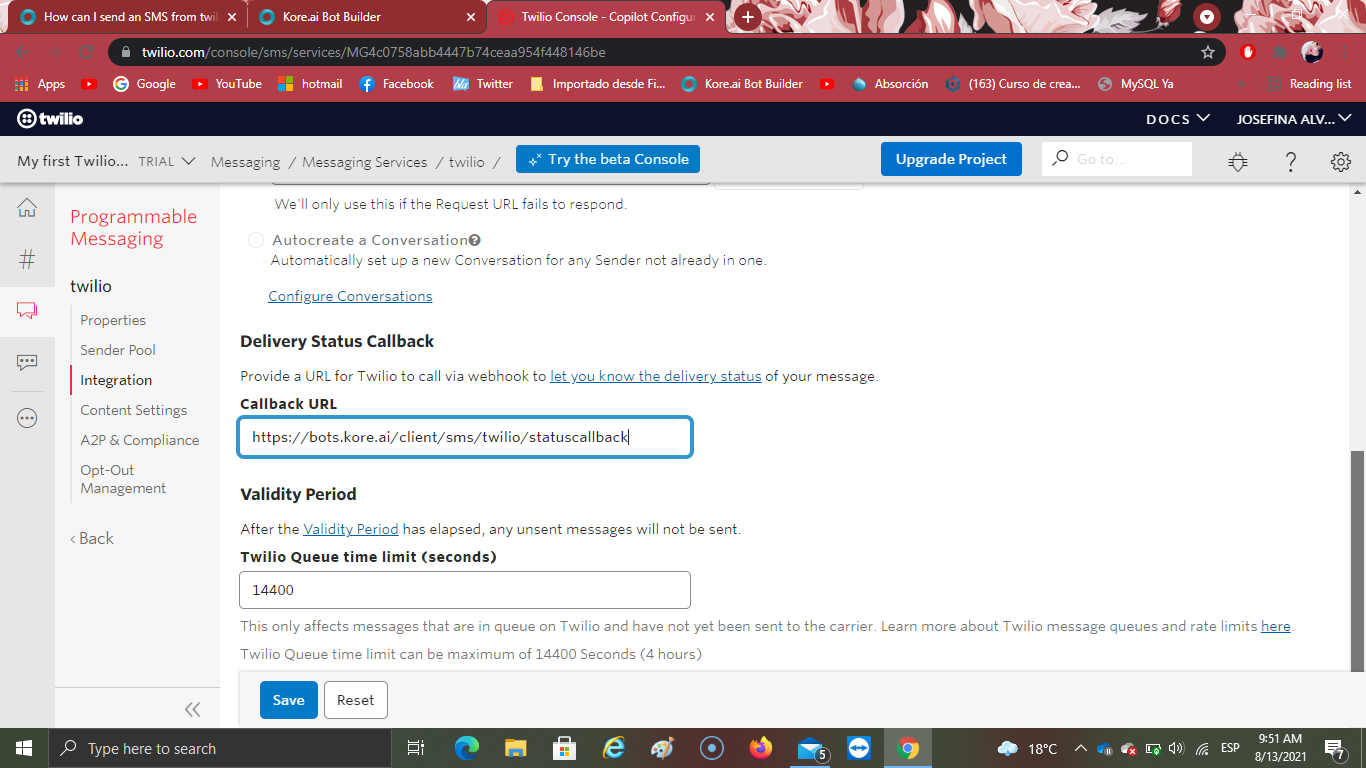 Twilio Settings
do you have any answer on this?
I already published Twilio SMS channel settings to kore AI and Twilio
I hope you can give me a prompt reply