Hello!
We want to integrate Kore with Gupshup for whatsapp, but at the moment we want to make the connection it seems gupshup can´t connect to the webhook that kores provide.
I published my bot first and then set the connection to gupshup but is not working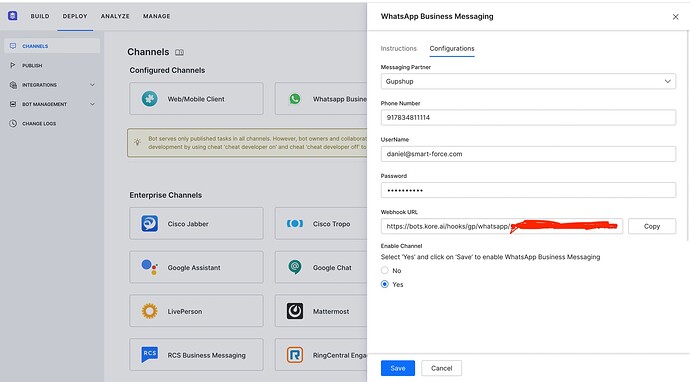 Is there anything else that I need to do?
Regards