Hi i am new to kore.ai, i was trying to include a digital form in my bot and i came across with following issues:
Open Form: I want to initiate the conversation with a digital form without clicking the link. Is there anyway to bypass the link


And get forwarded directly to the form ?
Submission Prompt: In the configuration tab I set the submit prompt, entering my custom message.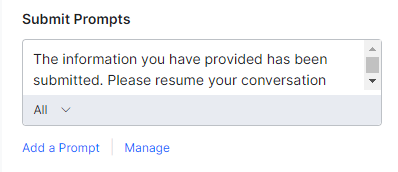 When i submit the form i don't get the message that I configured previously.
Instead it provides me a default message which is the following:

Is there anyway to get the configured message ?
Form Components Validation Settings. When I set the error message and the error messages for the custom rules



I don't get the error messages when the input triggers those validation rules (i.e when asking for phone number and the number of digits is more than 13 i should get "The provided number is longer than 10 digits" instead before submitting the form a default error message is placed bellow the telephone field mentioning "Too long")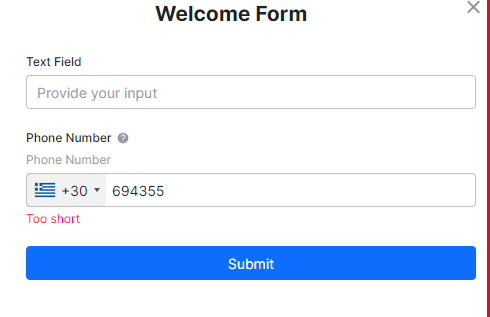 Any suggestion?
Thanks in advance