Good day everyone,
I am working with agent transfer of kore.ai and encountered some bug.
I successfully established a connection between kore.ai bot and livechat but after a couple of minutes, while sending message to test both kore.ai and livechat, kore.ai bot didn't received the messages I sent from livechat but livechat can still received messages from kore.ai bot. And there's no error showing either.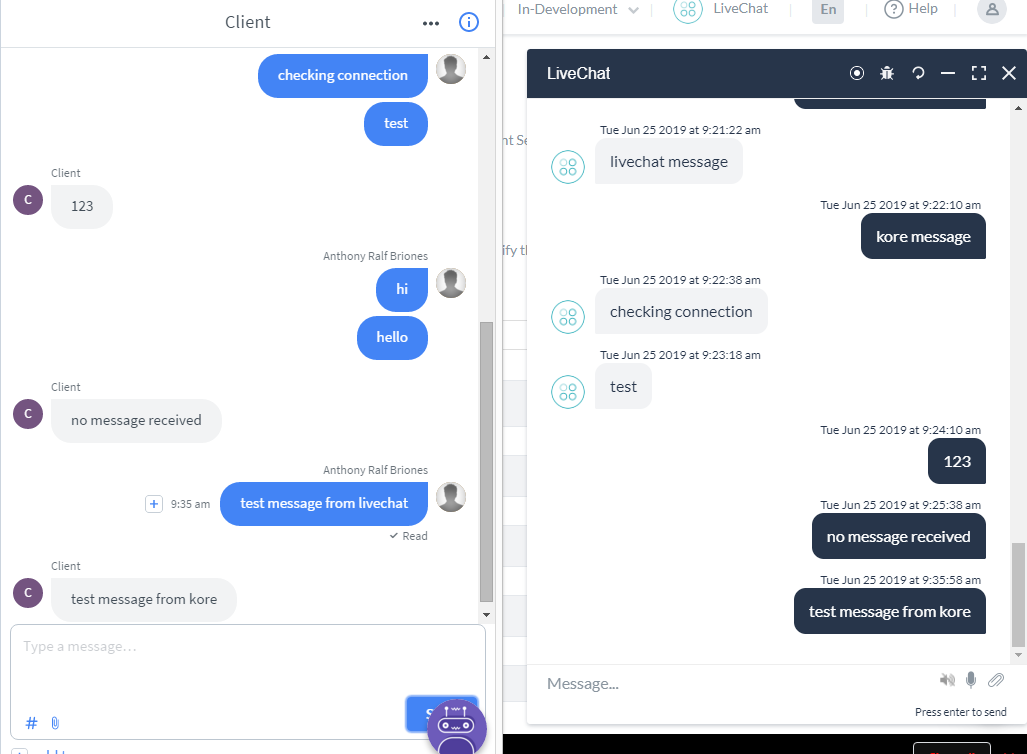 Have anyone encounter the same scenario? Please help. Thanks.