Can we add utterances to default standard responses?
Example:
I would like the bot to respond to the "LIsting all Tasks" standard response when the user said "What are your capabilities" or "What are your features"
Also, is there a way to use the content variables to the standard responses? I tried using it, but it seems it is not working: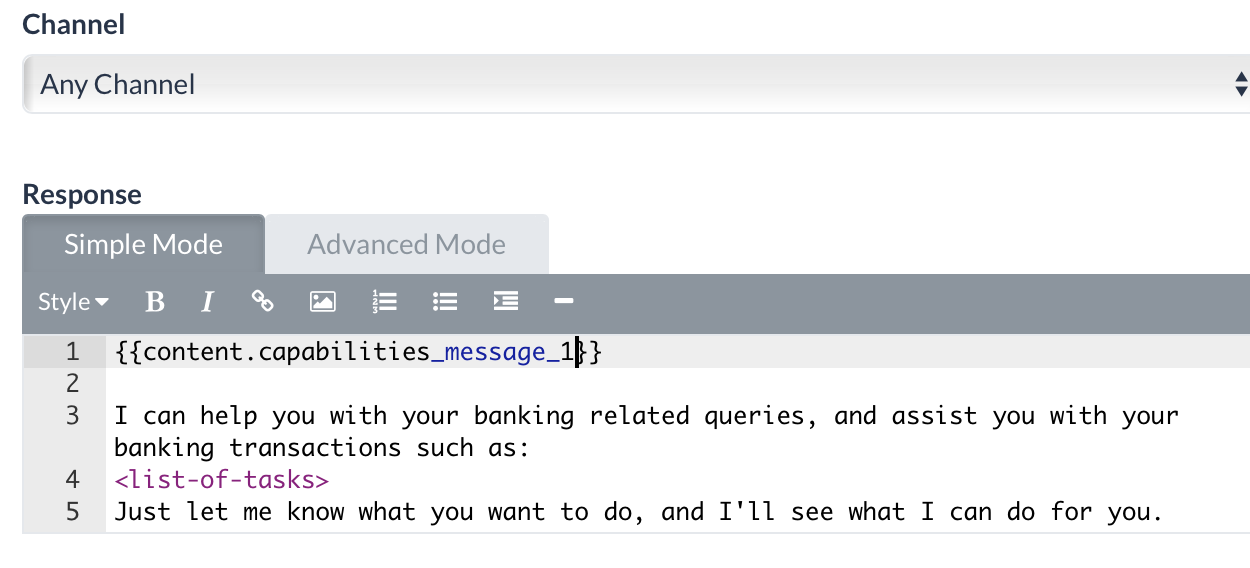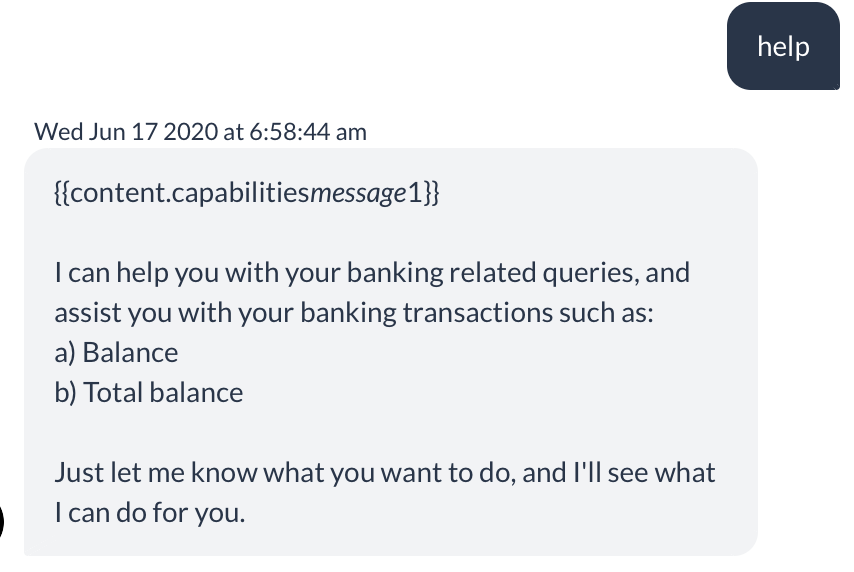 Thanks.